to the avenue n family
Honeybird Kitchen + Cocktails, one of Rhode Island's most highly anticipated restaurants opened its doors in August 2022. The long awaited new concept created by Nick & Tracy Rabar and the team at Avenue N Restaurant Group was a true labor of love & family. The urban location of the former Getty Gas Terminal in East Providence was the perfect backdrop for the edgy, modern Southern Fried Chicken concept Honeybird, a place where deep South meets hometown. The vibe is casual and lively, serving chef driven fried chicken, stick to your ribs side dishes and artsy cocktails amidst the backdrop of retro art and 90's hip hop. The infamous "Blue Plate" served with your choice of sides like creamy mashed potatoes and gravy, sweet creamed corn and cheesy grits conjures up thoughts of yesteryear at Grandma's kitchen table. The cocktails are also nostalgic but have a fresh southern spin created using local craft spirits and house made ingredients. The concept, fueled in part by the popularity of Avenue N's Fried Chicken Mondays, was solidified after many trips to South Carolina to visit Rabar's oldest son while he attended The College of Charleston. The family's new found love of Southern food is what inspired the creation of Honeybird, a place where everyone can enjoy the comforts of a homespun meal and a bit of warm Southern hospitality right here in RI.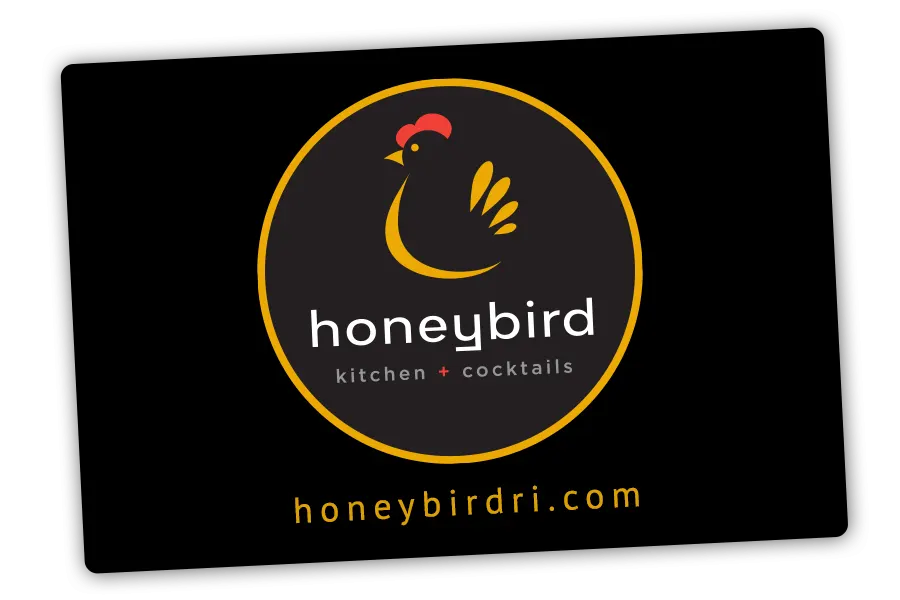 gift cards
Honeybird Gift Cards the perfect gift for any occasion! 
Gift cards are available and redeemable at all four of our locations.